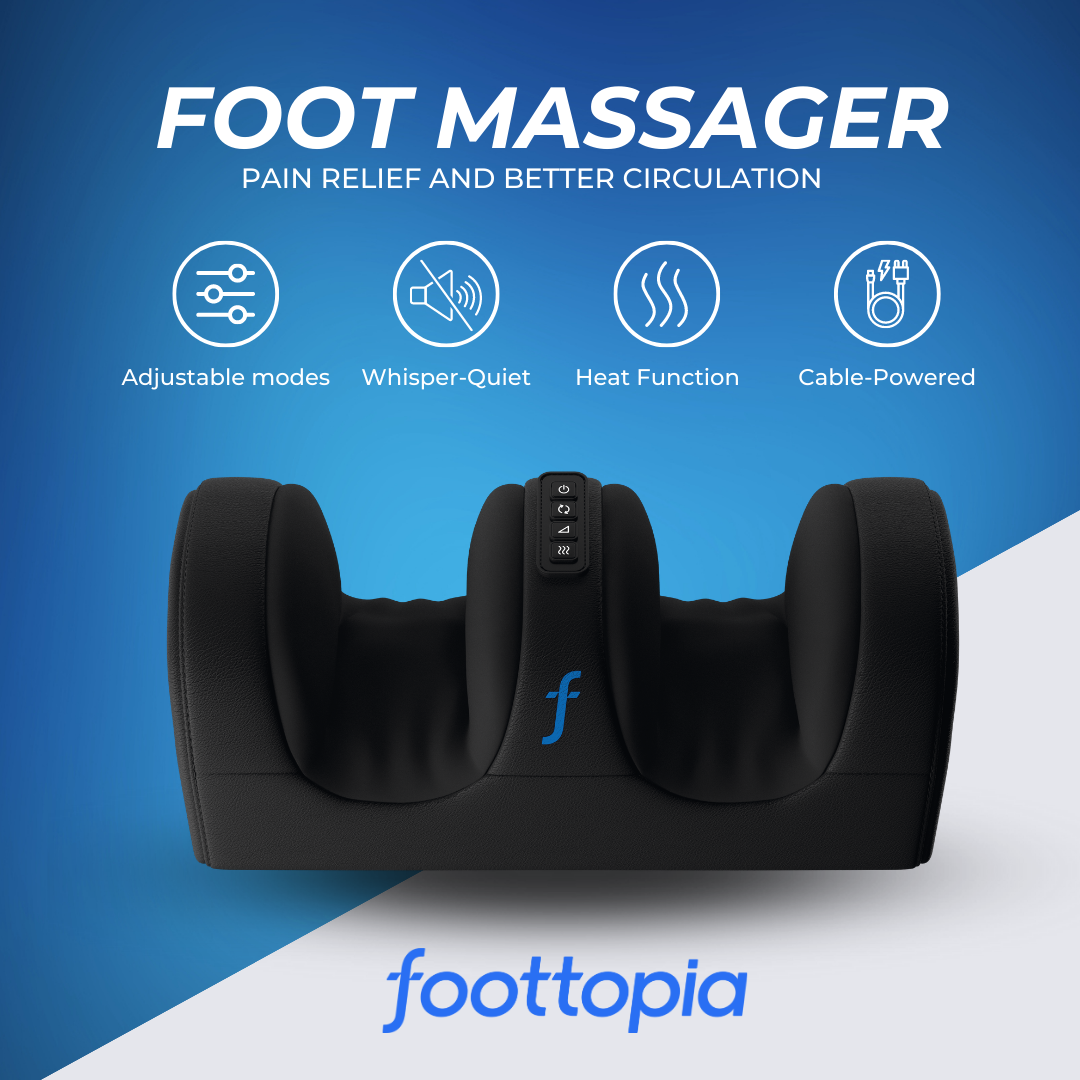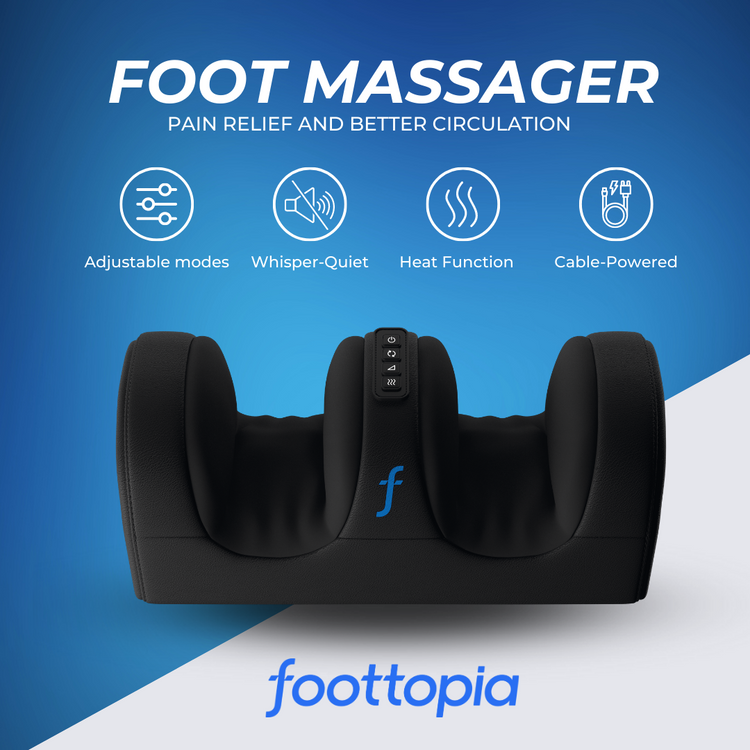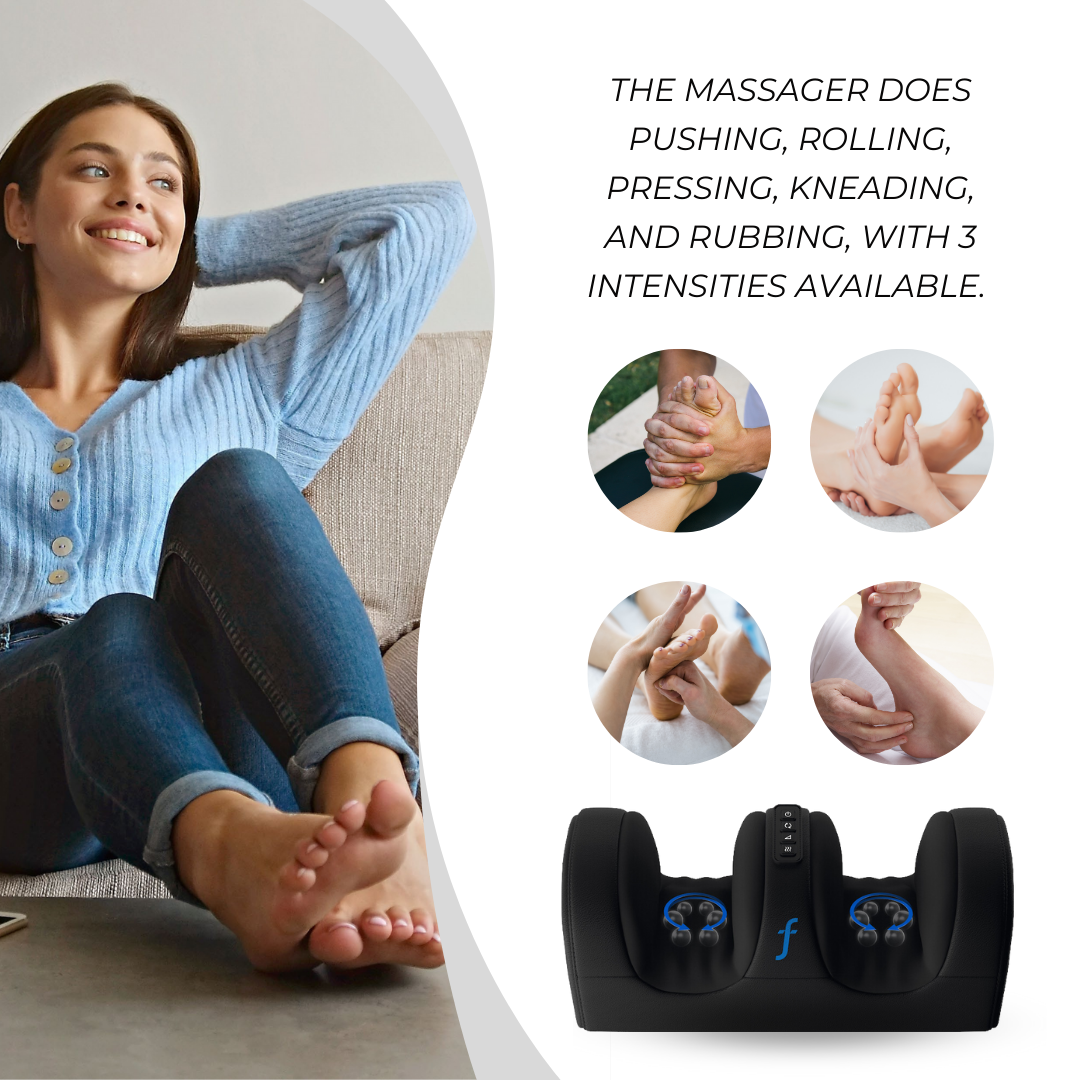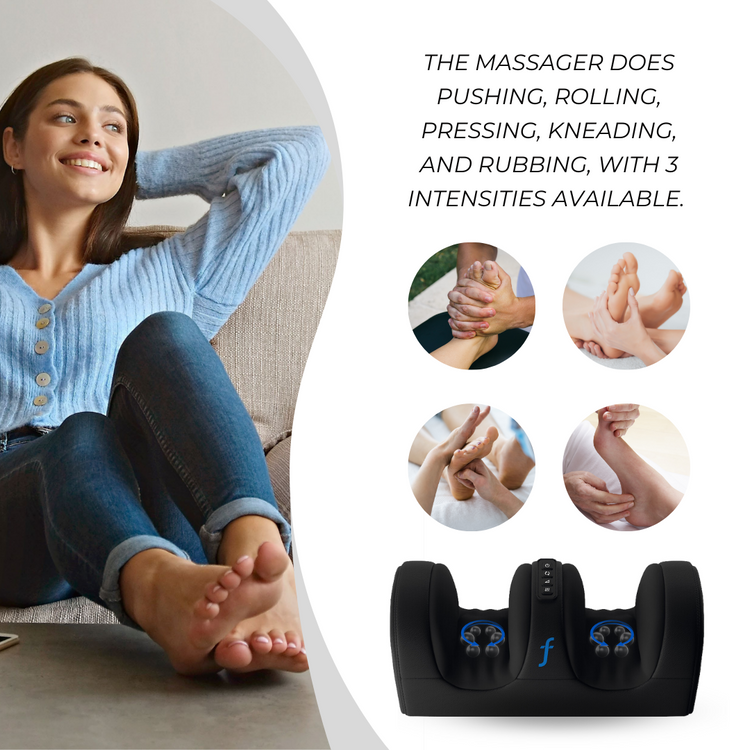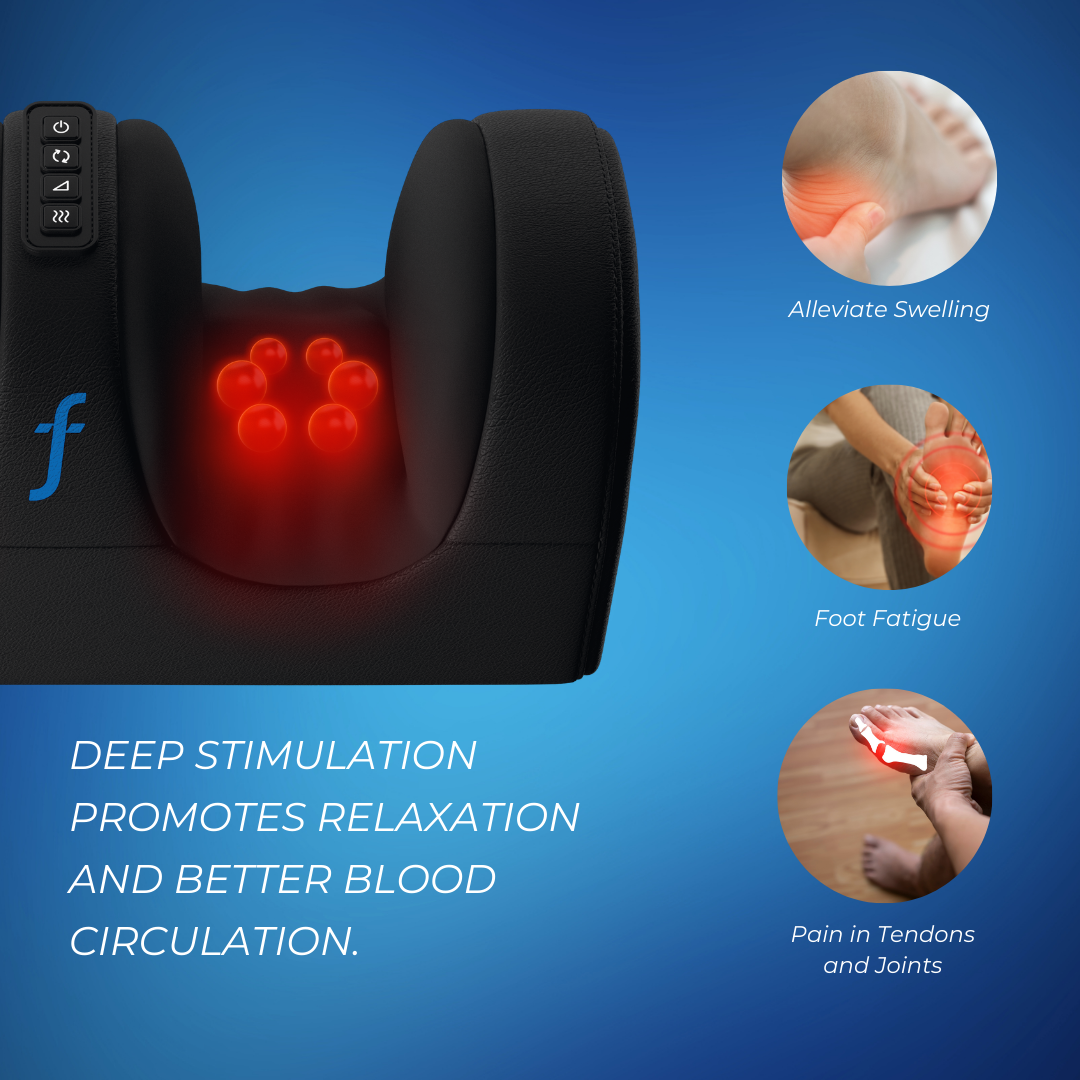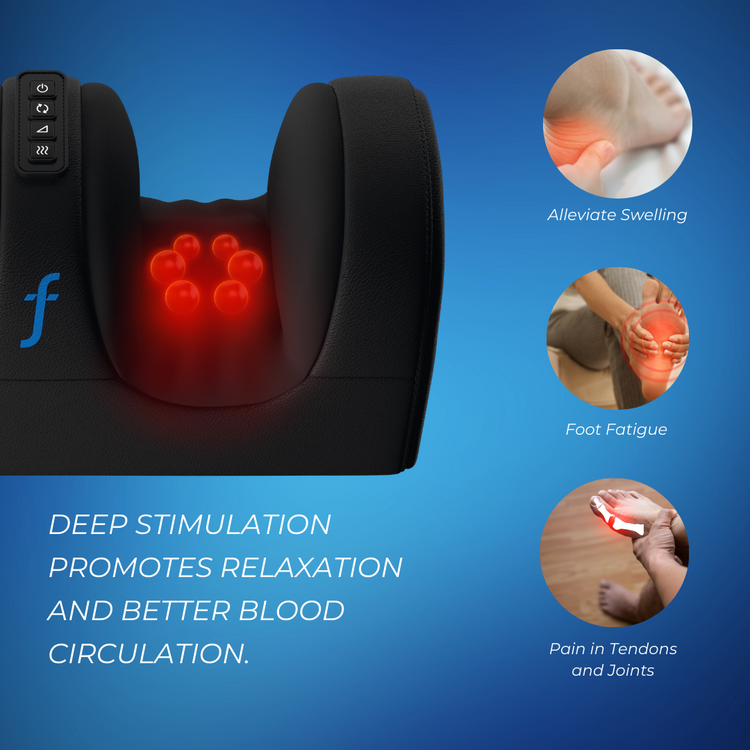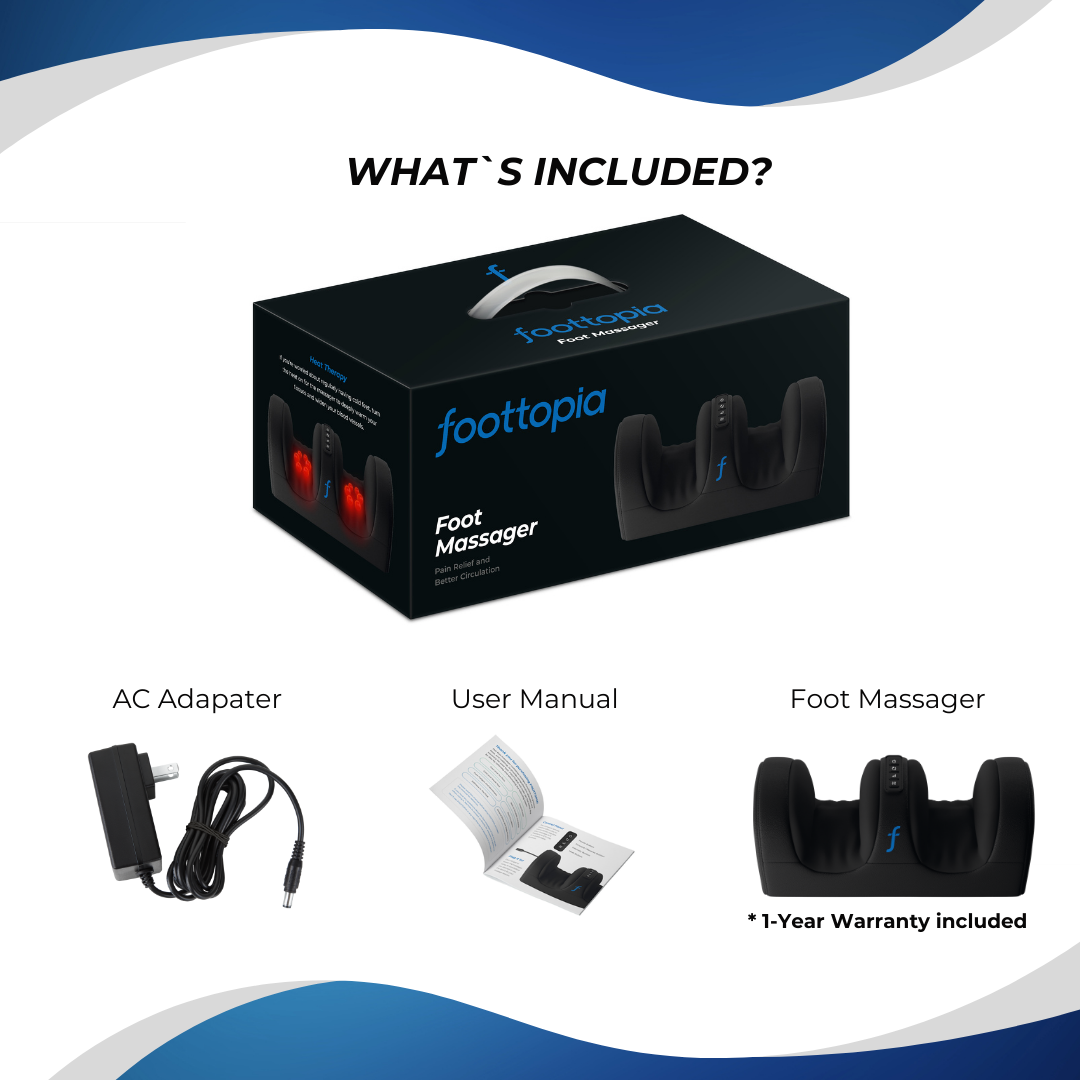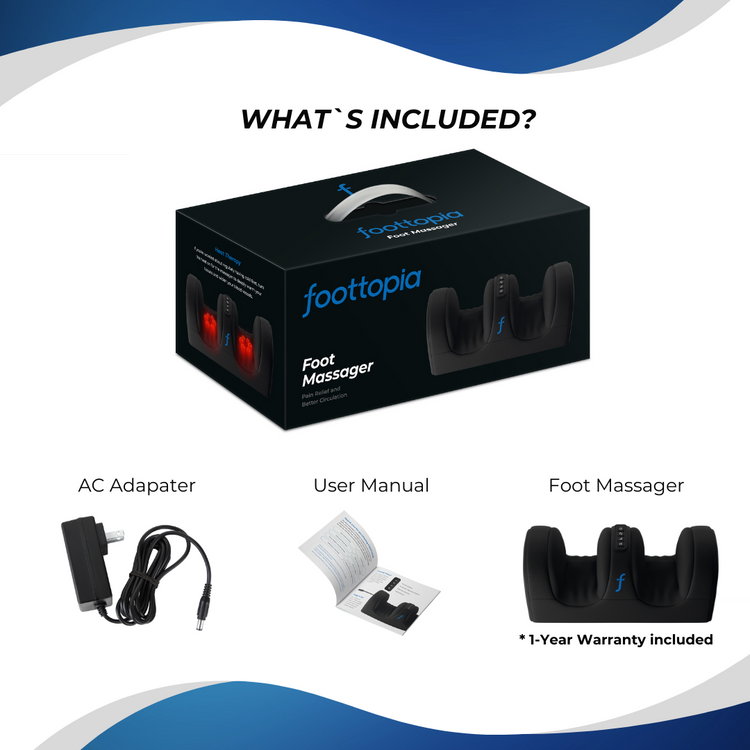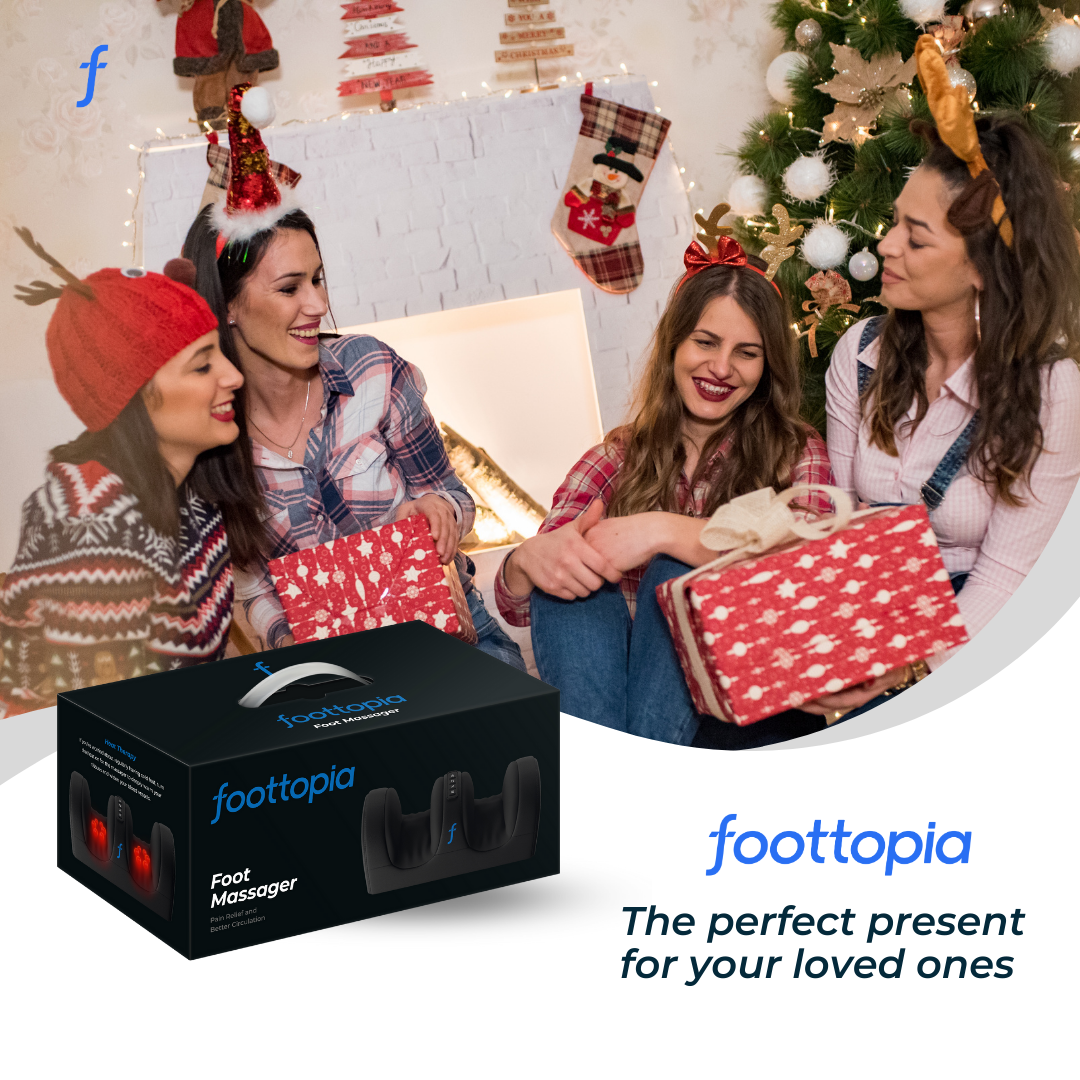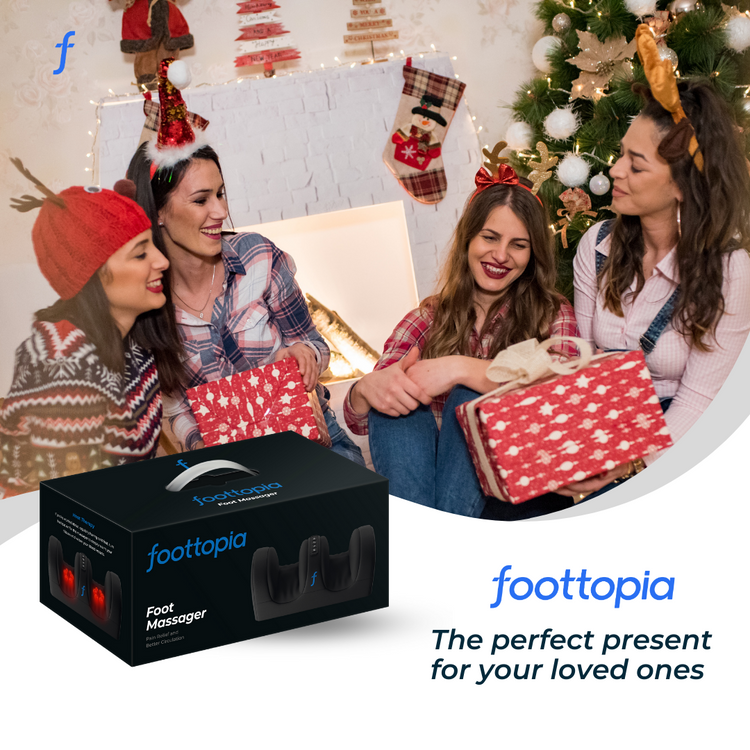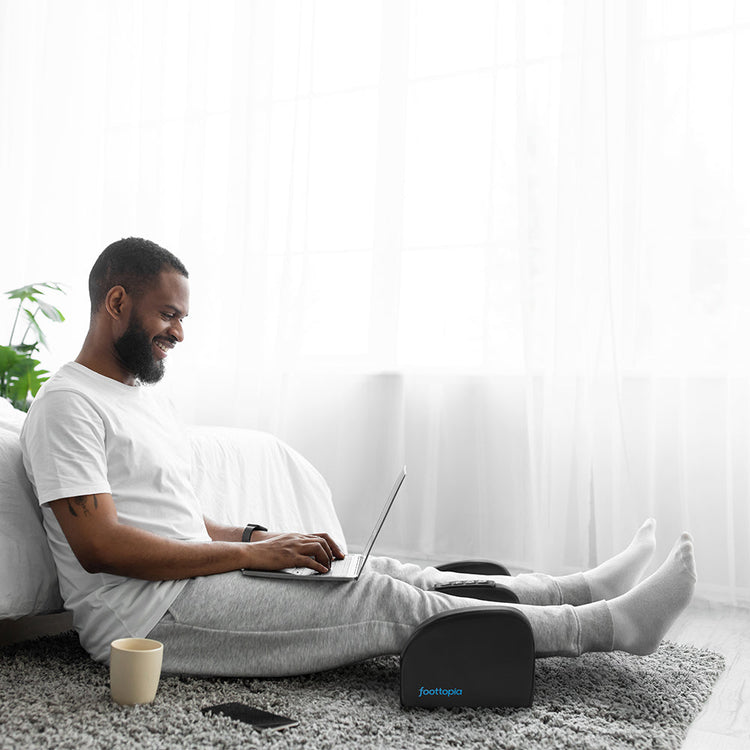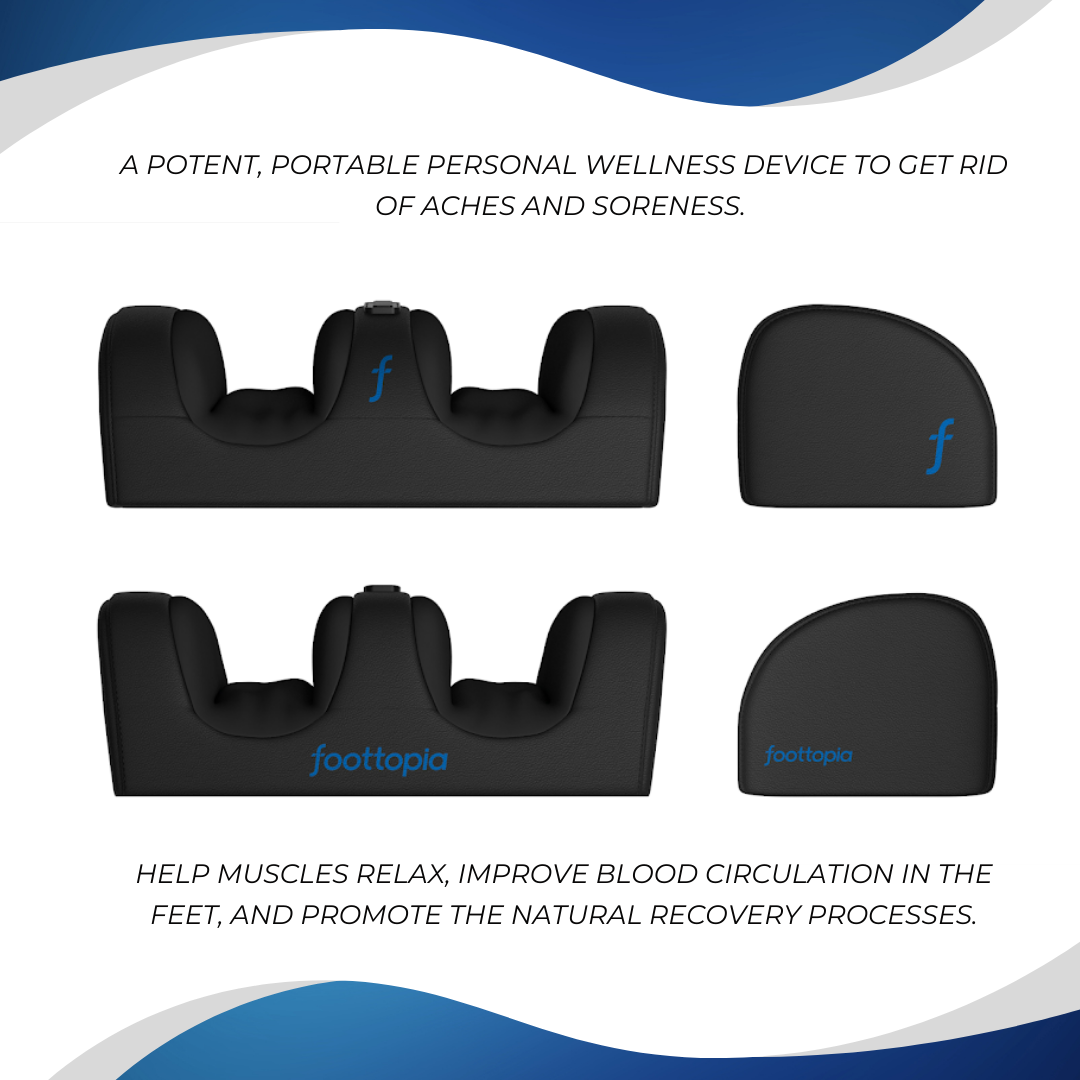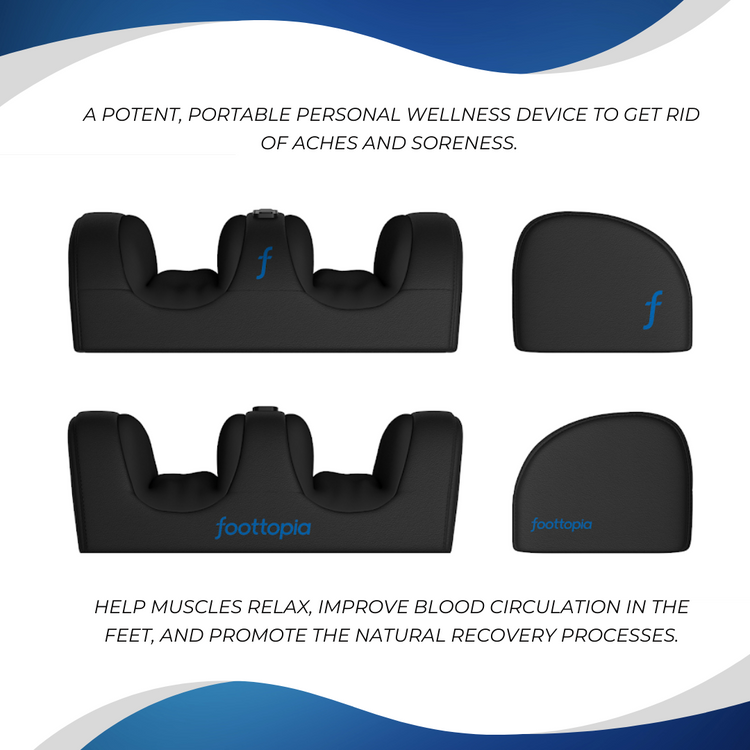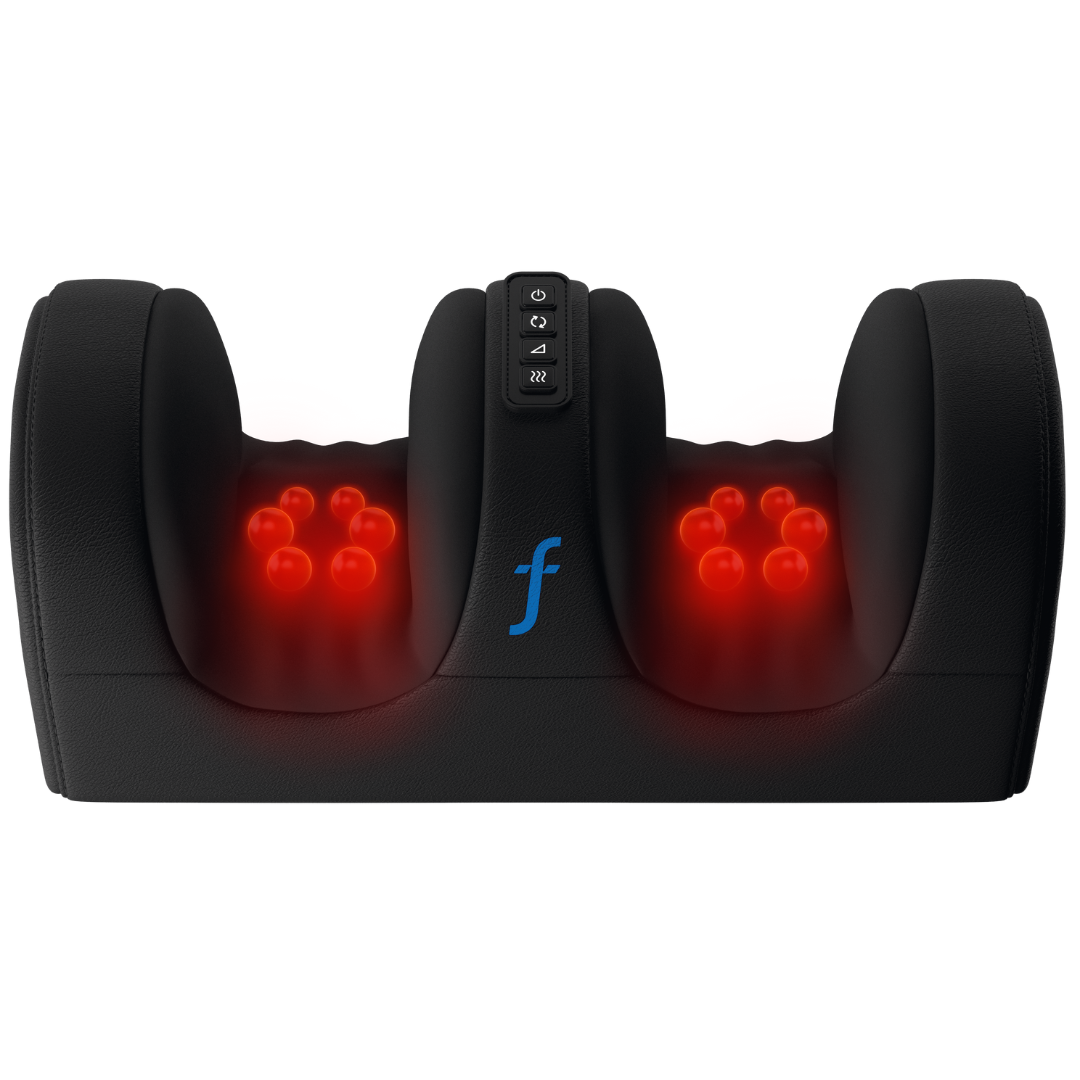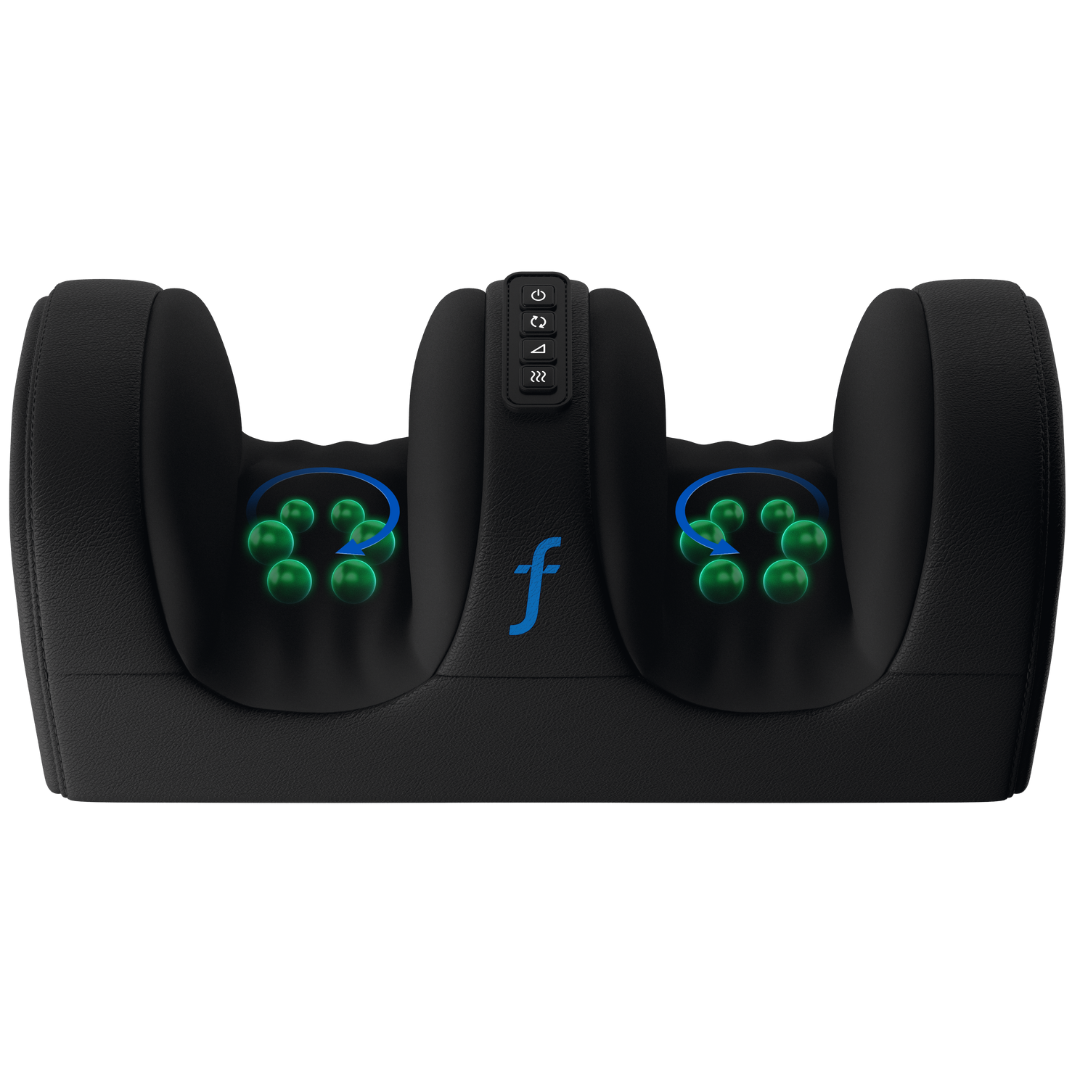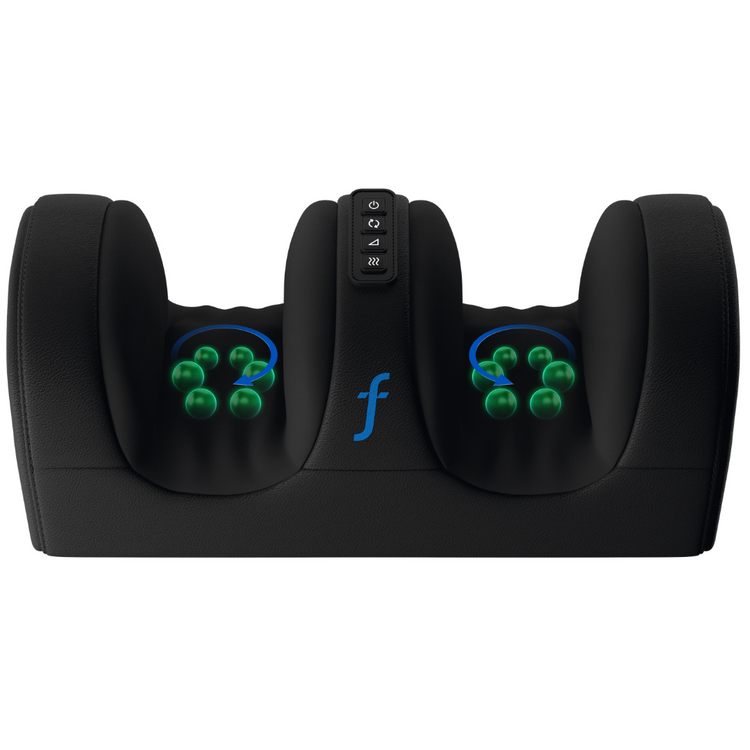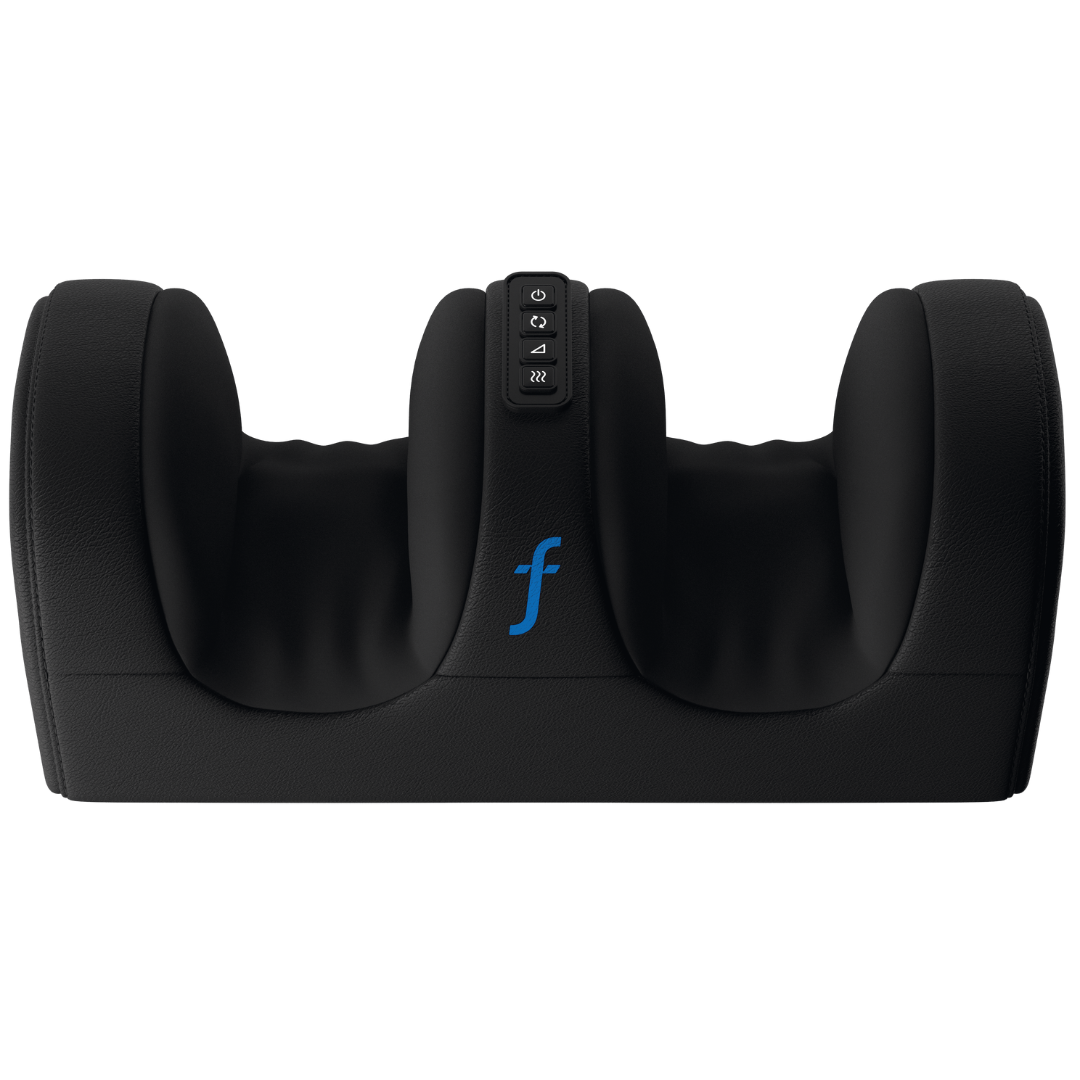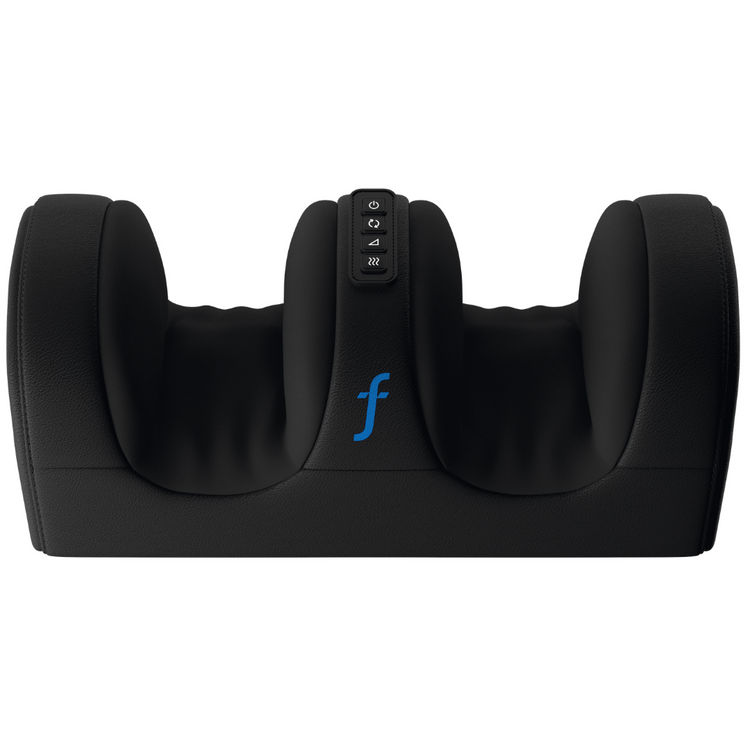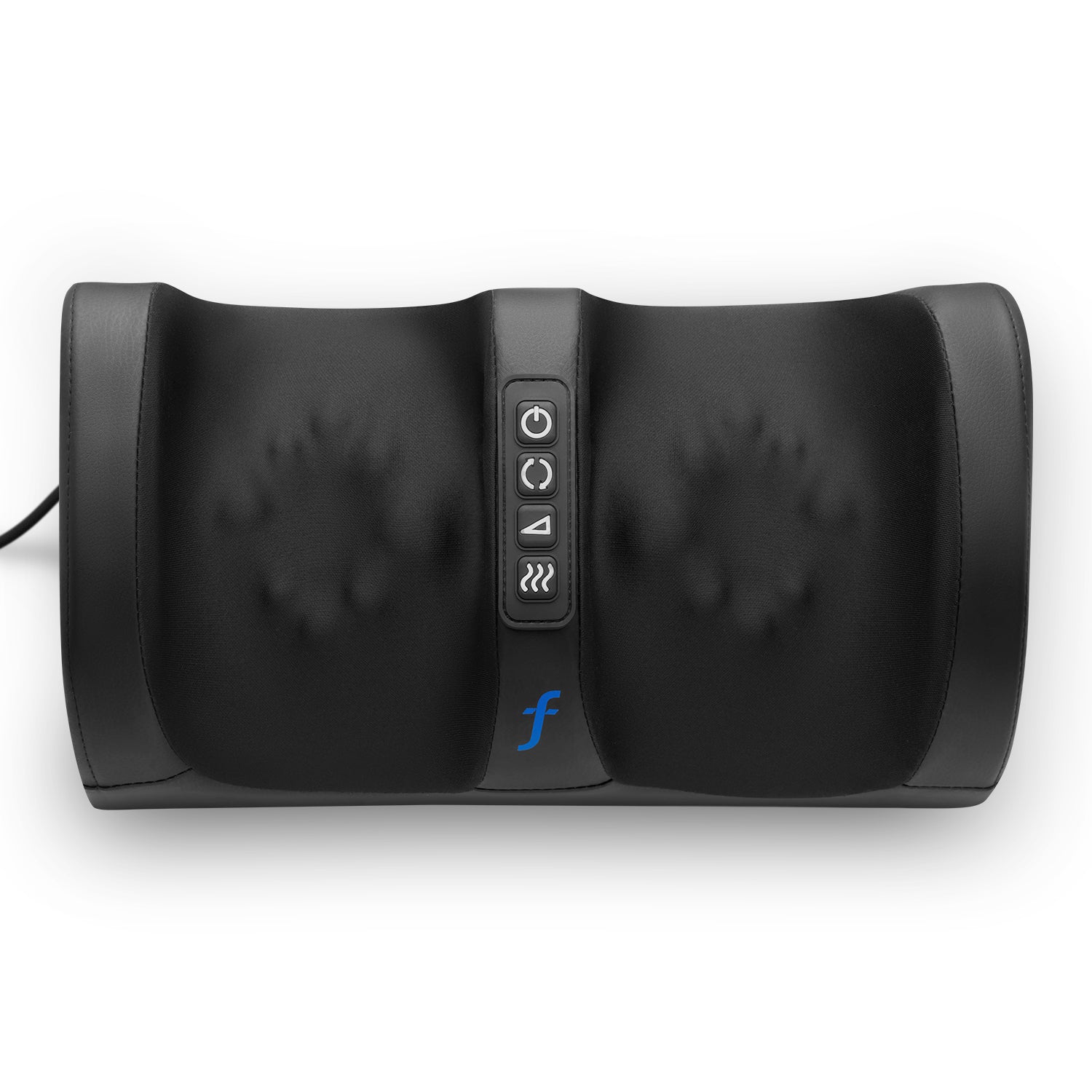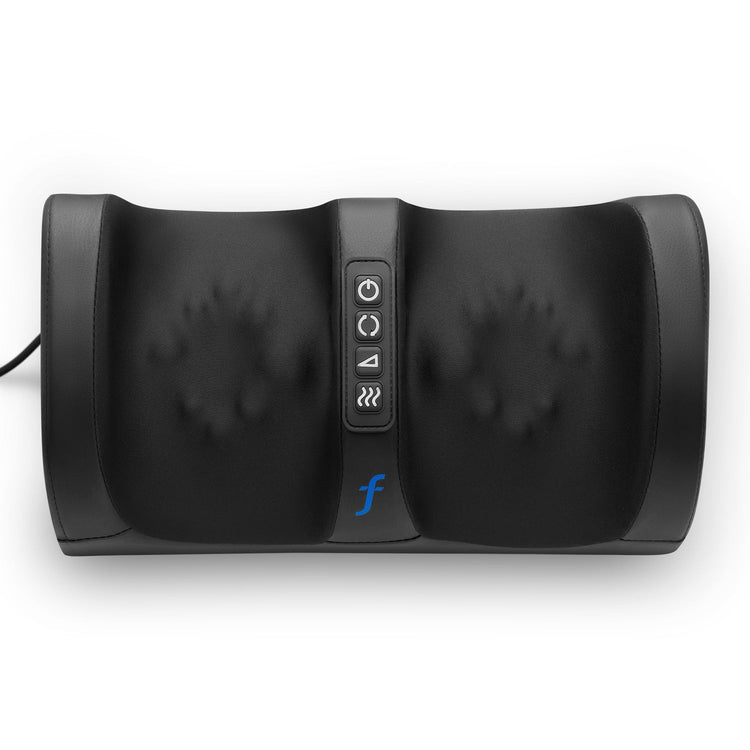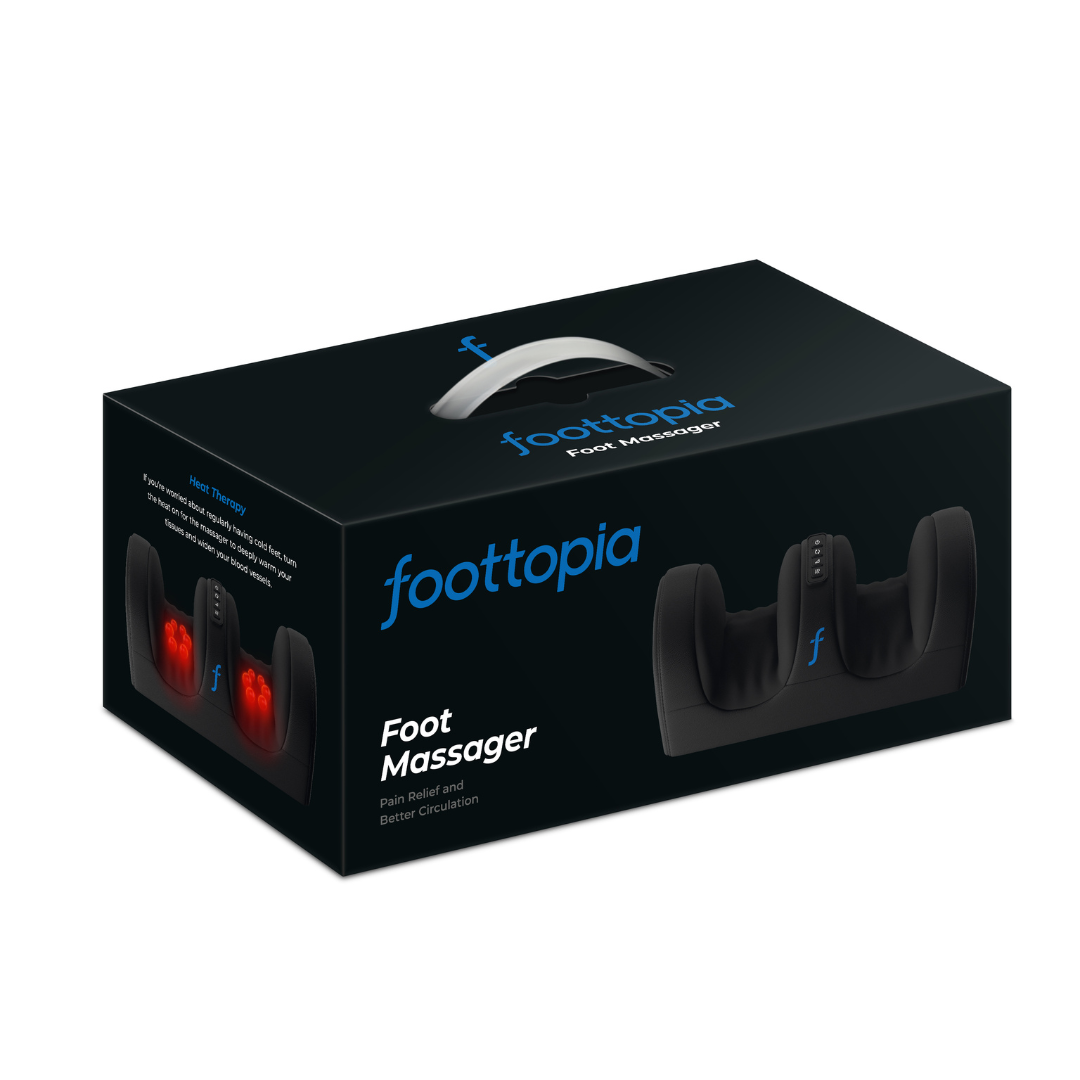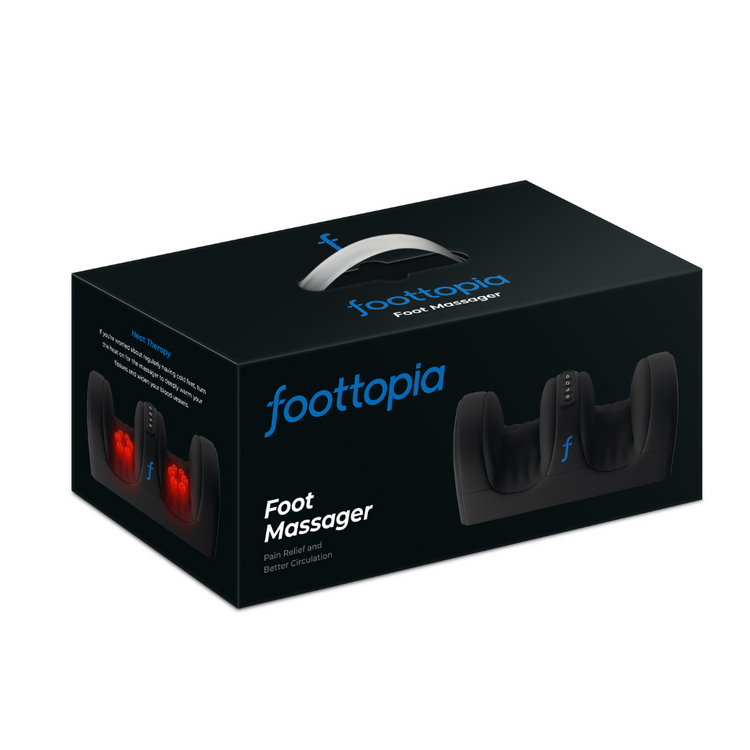 Foottopia

The Ultimate Foot Massager for Pain Relief and Circulation Boost
Sale price

$99.99

Regular price

$149.99

Unit price

per
This [limit-type] has a [limit-qty]-item limit per order
A little patience goes a long way.
This item is not available just yet, but you can Pre-Order it now.
Check out our Pre-Order Policy to learn more.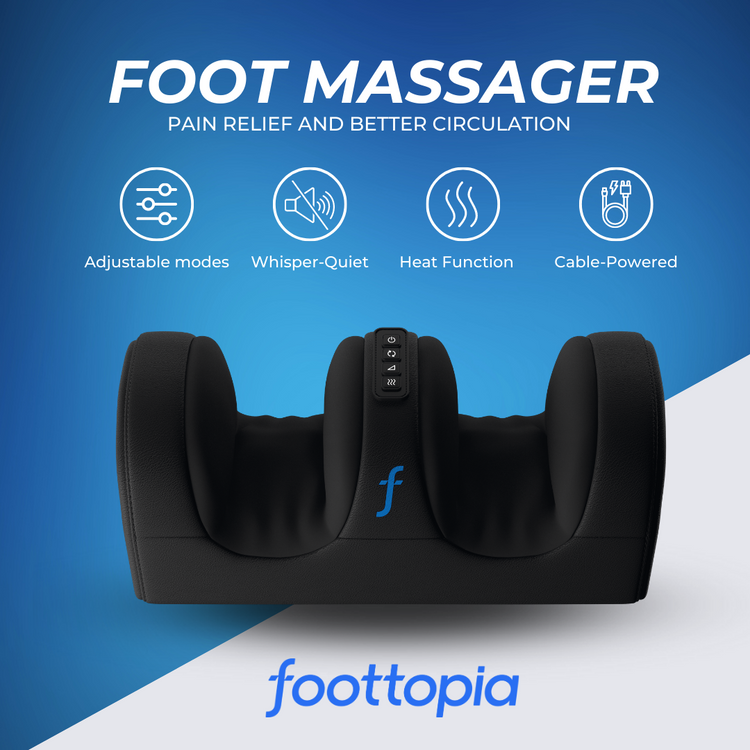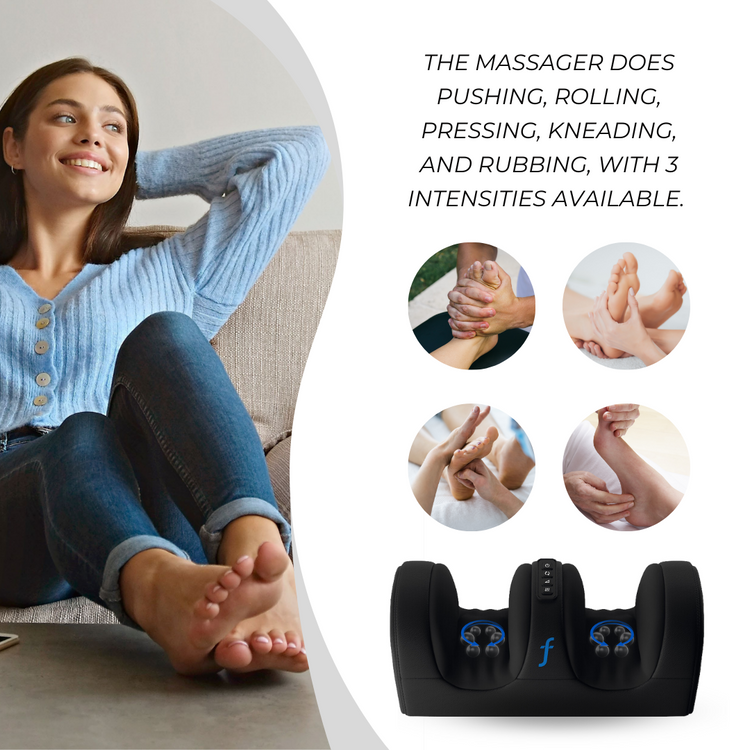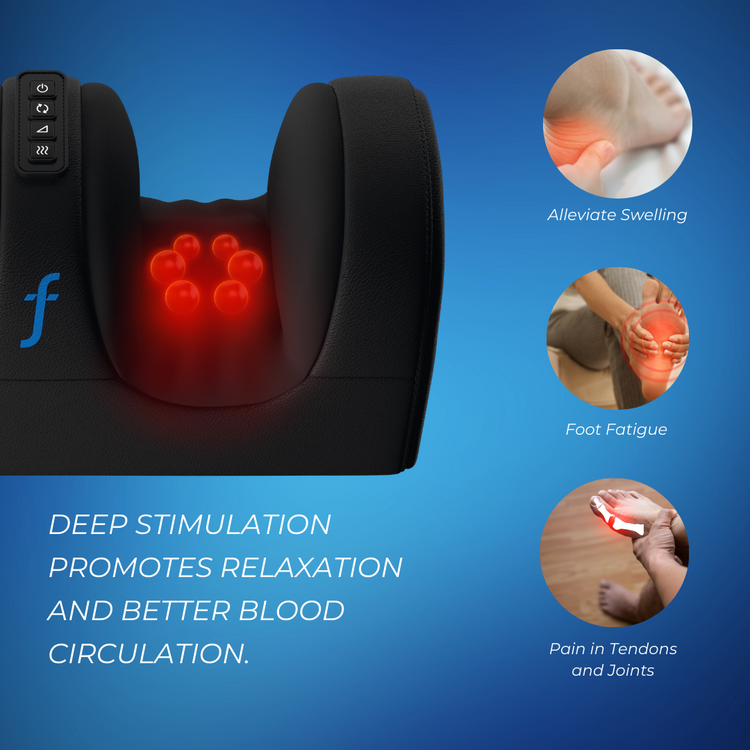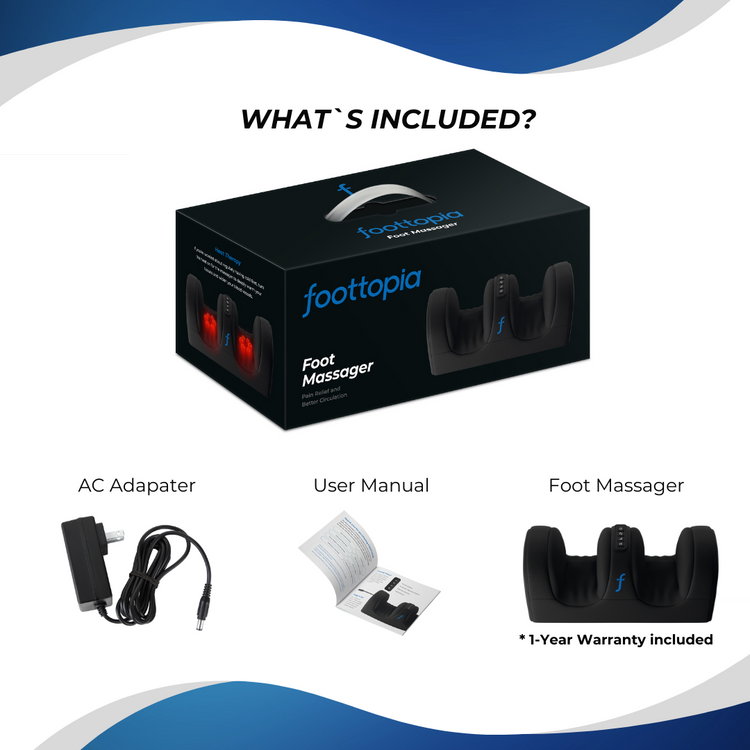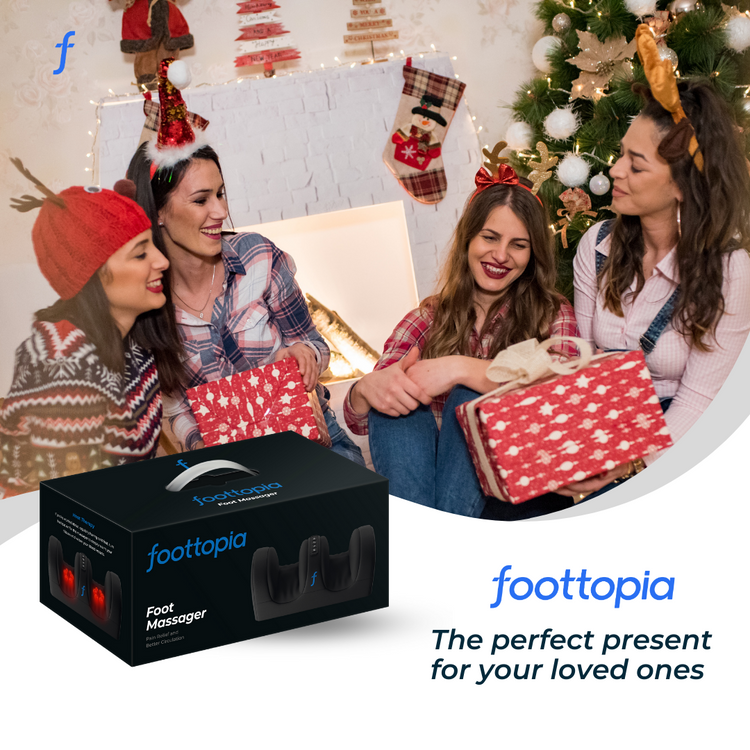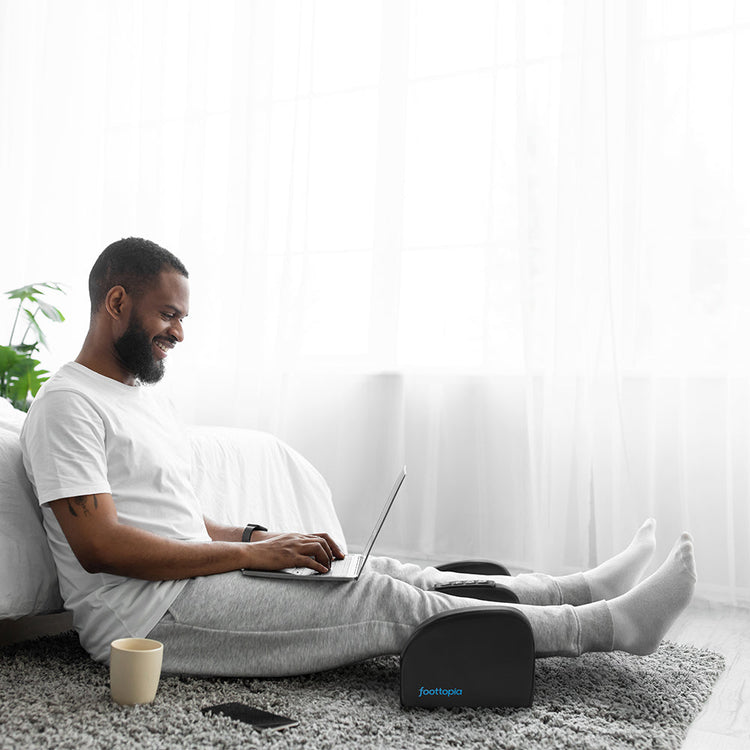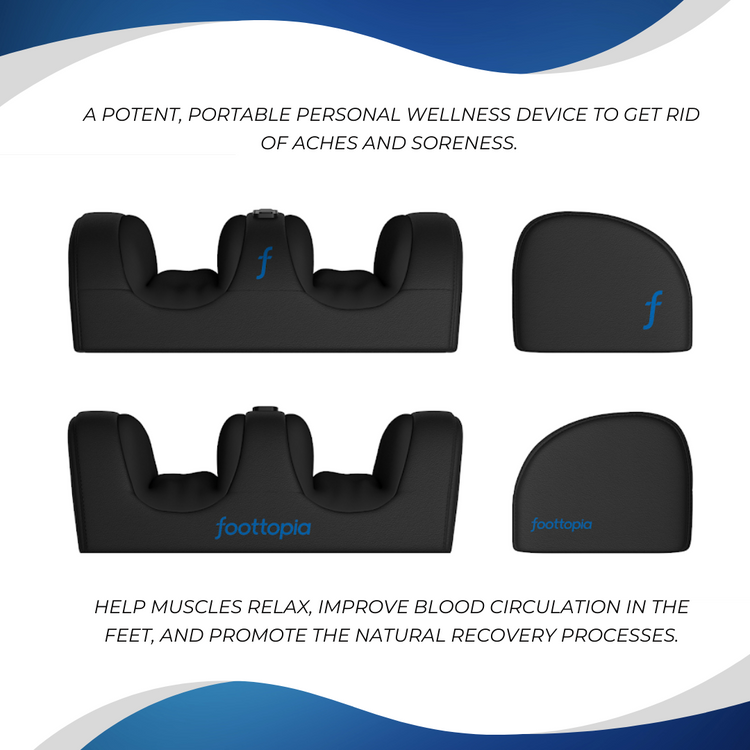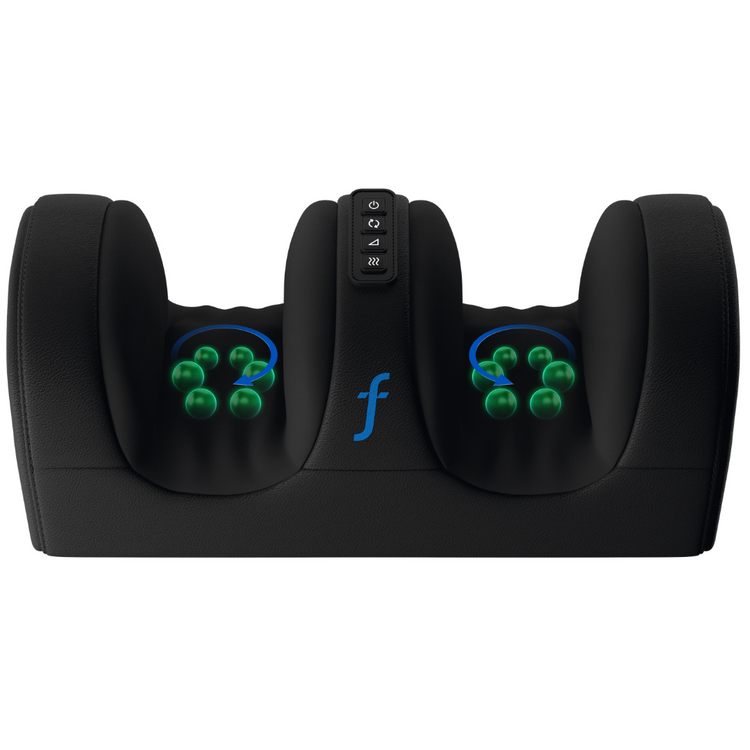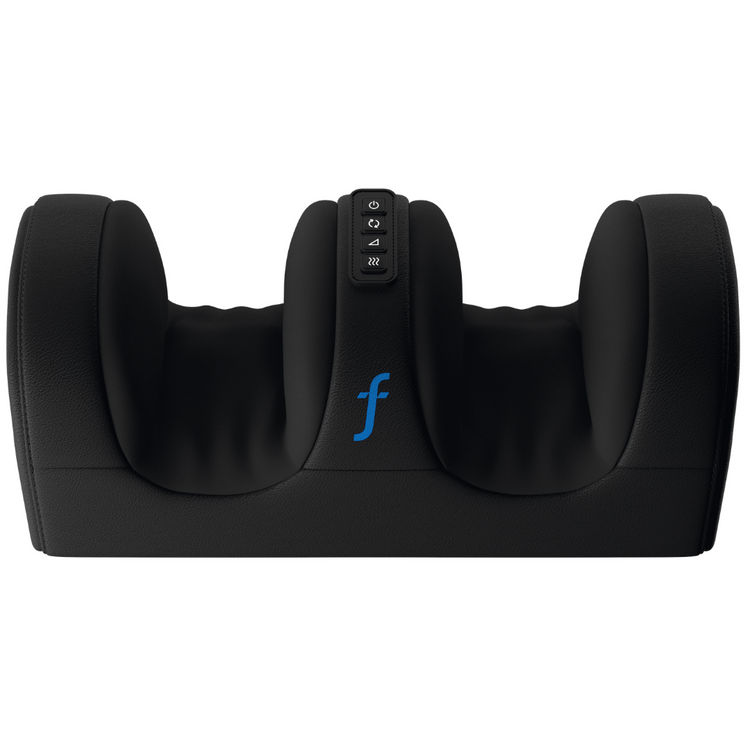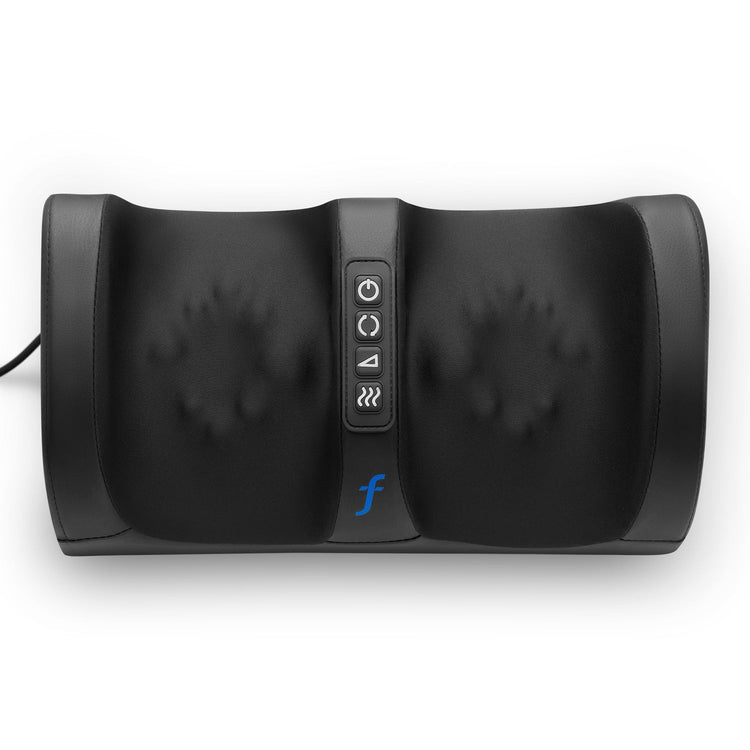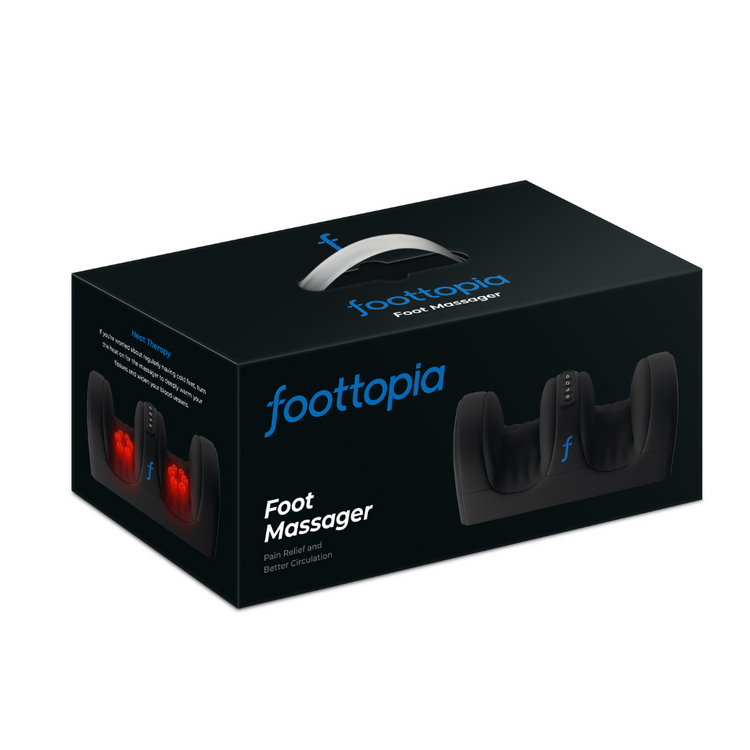 Features
Comprehensive Pressure: FOOTTOPIA combines pushing, rolling, pressing, kneading, and rubbing techniques with three intensities to deliver deep stimulation, promoting relaxation and enhancing blood circulation.


Forward / Reverse Function: With the ability to switch spin direction, FOOTTOPIA allows you to target problematic areas more effectively. This function helps break up muscle knots by pushing against them and then pulling them apart.


Heat Therapy: Experience the soothing warmth provided by FOOTTOPIA's heat function. Not only does it offer instant relief for cold feet, but it also increases blood flow, providing long-term benefits.


Portability: Take FOOTTOPIA with you wherever you go. Its portable design allows you to enjoy regular foot massage sessions at the office or gym, making it an integral part of your wellness and recovery routine.


Plug It In!: FOOTTOPIA is designed exclusively to connect to AC power for consistent and reliable performance. Unlike battery-operated alternatives, FOOTTOPIA ensures uninterrupted relaxation and rejuvenation for your tired feet. The package includes an AC adapter and a long cord for your convenience.
Benefits

Relieves Foot and Toe Pain
Promotes Muscle Relaxation
Enhances Blood Circulation
Soothes Cold Feet
Reduces Fatigue
Aids in Stress Relief
Improves Sleep Quality
Convenient and Portable
Customizable Massage Experience
Suitable for Various Users


Package includes:
FOOTTOPIA Foot Massager
Long cord
Color box package
AC Adapter
User manual
How to Use FOOTTOPIA

Connect the cord to the massager and plug it into the socket.
Place your feet or calves onto the massager.
Press the Power button to turn the massager on; it will start in automatic mode.
Use the Heat button to turn the heat on or off.
Press the Forward / Reverse button to change the spin direction.
Use the Intensity button to adjust the speed of the massage. Three intensities are available.
Customize your massage routine by experimenting with different configurations.
To turn off the device, press the Power button and unplug it.
Technical Details
Product Net Weight 1.8 kg ∕ 3.5 lbs
Product Dimensions 359 x 159.5 x 193 mm ∕ 14.1 x 6.2 x 7.5 in
Rated voltage: 12 V
Rated power: 24 W


Choosing a selection results in a full page refresh.